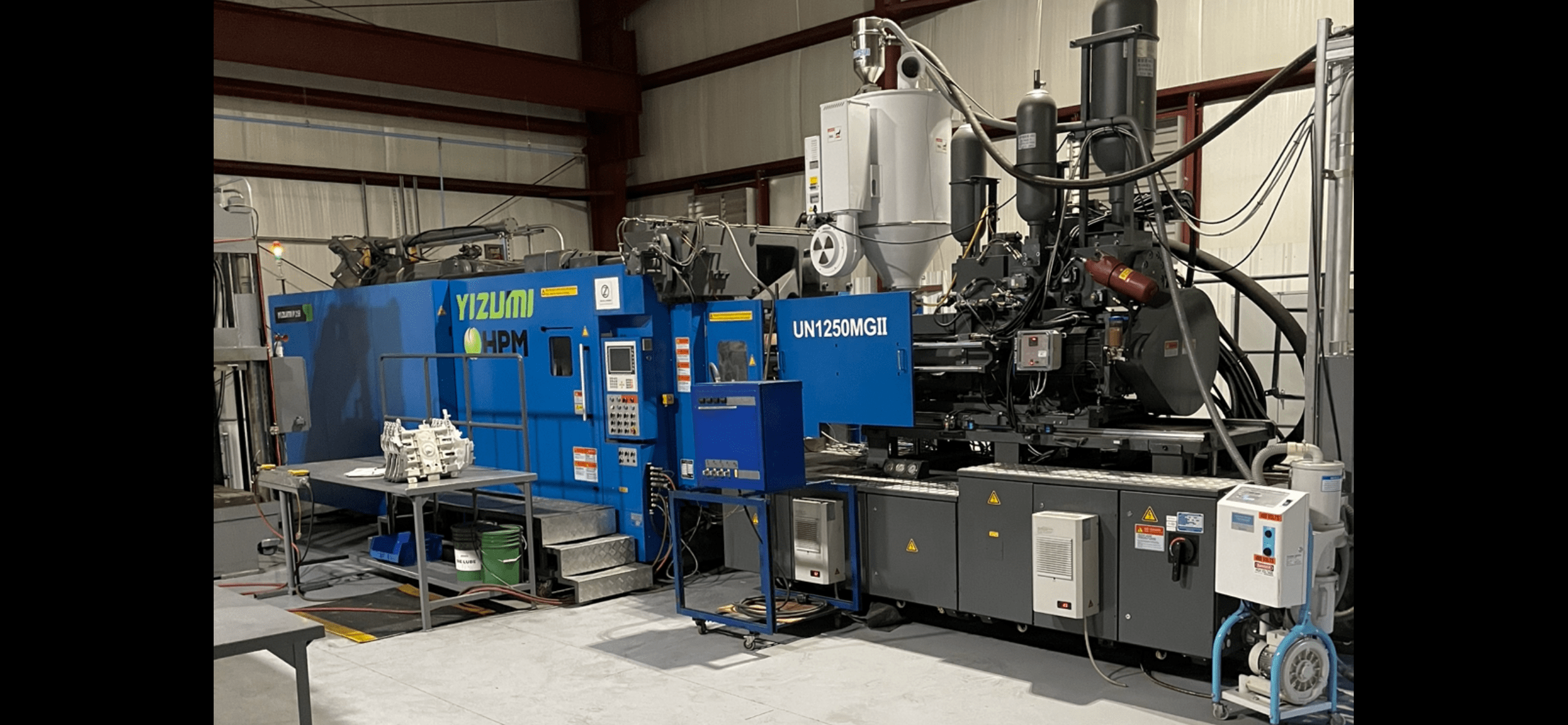 As of Q4 2022, Phase 1 of MMP's building expansion is complete—including a CMM lab and our new Yizumi-HPM UN 1250 Thixomolding machine cell (1450 US ton).
The addition of this new equipment allows MMP to produce and measure large parts exceeding 400 sq inches (2860 square cm) of projected area and total shot mass of over 5.5lbs (2.5 kg).
This equipment provides MMP with the un-equaled capability of producing the largest parts in the western hemisphere using the THIXOMOLDING process.